The combine power of team scheduling
Discover the power of Team2Book, a dynamic Teamup Calendar Add-on that manages your team availability scheduling.

Discover the ultimate scheduling solution with Team2Book, seamlessly integrating with Teamup Calendar as an Add-On.

Elevate efficiency through advanced automation, resource allocation, and proactive conflict resolution. Optimize resource utilization, sync with personal agendas, and gain insights through comprehensive reporting. Supercharge your Teamup scheduling process today.
Elevate Your Scheduling Experience with Team2Book:
The Ultimate Teamup Calendar Add-On
Step into the realm of enhanced scheduling capabilities with Team2Book, an exceptional
Teamup scheduling
solution harmoniously fused with the renowned Teamup Calendar.

Our robust add-on redefines the scheduling landscape, empowering teams to orchestrate, cooperate, and refine resource allocation, all while ensuring your organization's valuable time is maximally leveraged for optimal results.
Harness the Potential of our Teamup Calendar Add-On for Seamless Scheduling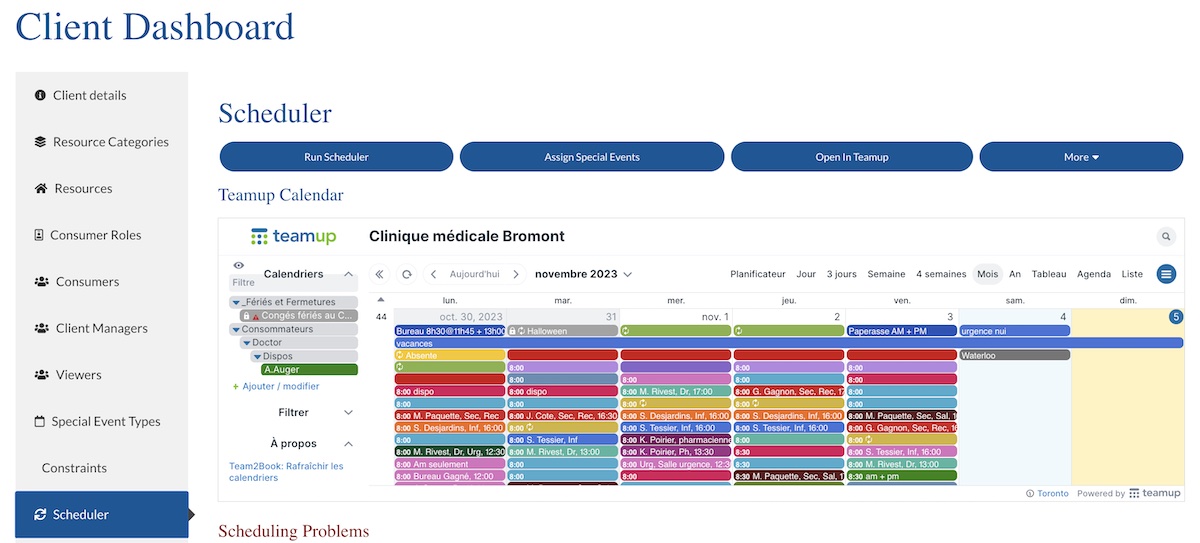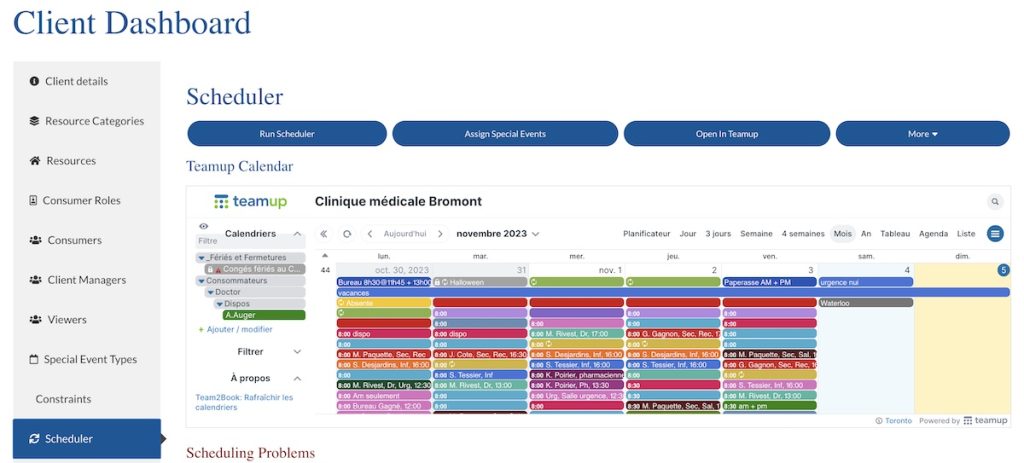 Teamup Calendar is a testament to its intuitive interface and robust capabilities, making it the preferred choice among professionals and organizations. With its dynamic, collaborative tools, teams are empowered to streamline scheduling, facilitate information sharing, and uphold a meticulously organized calendar.
Unlocking the Power of Team2Book for Seamless Scheduling
Team2Book redefines the landscape of efficient scheduling, bringing advanced automation and resource allocation features that propel your organization's time management to new heights. Seamlessly integrated with the acclaimed Teamup Calendar  Team2Book is the ultimate solution that transforms scheduling into a streamlined and optimized process, ensuring maximum efficiency and productivity.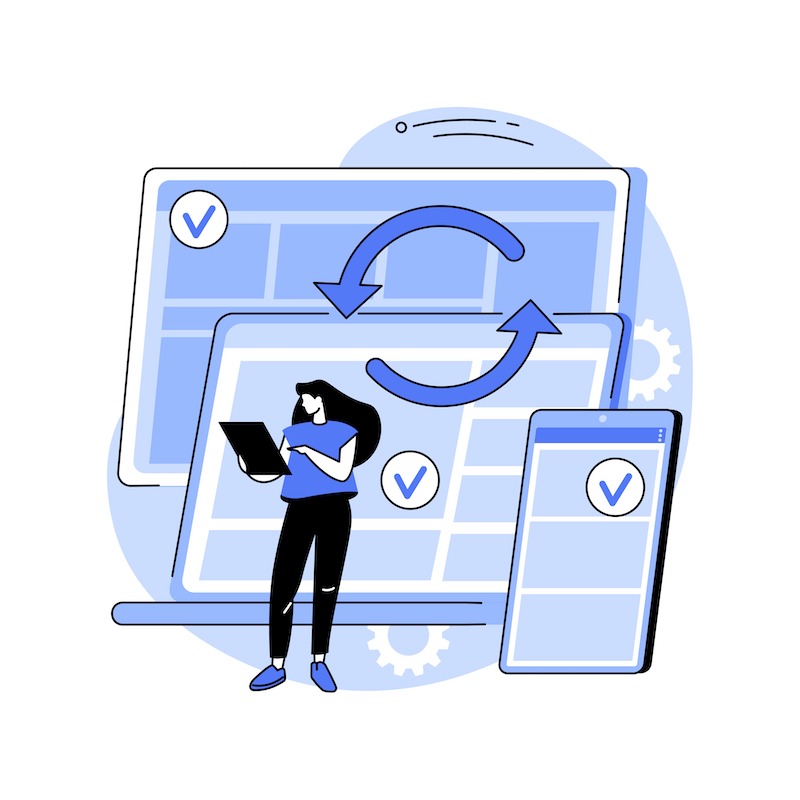 1. Enhanced Resource Allocation
Team2Book's automated resource allocation is a game-changer. Available offices or resources are intelligently assigned to team members based on availability, priority, and preferences. This minimizes conflicts and optimizes resource utilization, contributing to a more effective workflow.
2. Conflict Prevention and Smooth Operations
Bid farewell to the frustration of scheduling conflicts and double bookings. Team2Book's sophisticated algorithms proactively identify and prevent potential clashes, ensuring smooth operations and optimal resource allocation throughout your organization.
3. Timely Updates and Reminders
Stay on your schedule with Team2Book's continuous availability and availability changes monitoring. Up-to-the-minute updates and automated reminders ensure that everyone remains informed and prepared, reducing the risk of not getting the proper resources needed to complete tasks. 
4. Proactive Conflict Resolution
Anticipate and address scheduling hiccups with confidence. Team2Book's proactive notifications promptly alert you to potential conflicts or issues, empowering you to take swift action and maintain a seamless Teamup scheduling process.
5. Optimized Resource Utilization
Team2Book's automated resource allocation is a game-changer. Available offices or resources are intelligently assigned to team members based on availability, priority, and preferences. This minimizes conflicts and optimizes resource utilization, contributing to a more effective workflow.
6. Seamless Accessibility, Anywhere
Stay connected and in control, no matter where you are. Teamup App Iphone and web app provide intuitive accessibility, allowing you to manage your schedule on the go. Whether you're at your desk, using a smartphone, or working on a tablet, your schedule is at your fingertips.  
7. Harmonizing Personal Agendas
Team2Book ensures you never miss a beat by seamlessly syncing your Teamup schedule with your personal or family agenda, including popular platforms like Google Agenda, Apple Agenda, Outlook, and other iCal Agendas. This integration ensures your personal and professional commitments are aligned seamlessly.
8. Tailored to Your Needs
Team2Book's user-friendly Dashboard empowers you to customize settings according to your organization's unique requirements. Set priorities, preferences, and constraints, and even easily manage unfavorable shifts, ensuring that the Teamup scheduling process aligns perfectly with your business needs.
9. Empowerment through Insights
Gain a deeper understanding of your organization's scheduling dynamics with Team2Book's comprehensive reporting and analytics. Unlock valuable insights into resource utilization, team members' availability, and distribution of shifts. You can make informed decisions to optimize your scheduling strategy with real-time data.
Experience the Future of Scheduling
Incorporating Team2Book into your Teamup scheduling workflow elevates your organization's efficiency, reduces manual efforts, and empowers seamless collaboration. By combining the strengths of Teamup Calendar with the advanced automation of Team2Book, you unlock a new realm of scheduling prowess.
Explore the limitless potential of Team2Book by exploring our website. Delve into our documentation and watch engaging video tutorials to discover how Team2Book can transform your Teamup scheduling experience. If you're ready to embark on a journey of optimized scheduling and resource management, explore our plans and request a demo.
Join Us Today
The future of scheduling has arrived, and Team2Book powers it. Embrace the evolution, and supercharge your scheduling with the ultimate Teamup Calendar Add-On. Your organization's time is precious – make every minute count with Team2Book.
Frequently Asked Questions (FAQs)
1. What is Team2Book, and how does it enhance Teamup Calendar?
Team2Book is a powerful Teamup scheduling software that seamlessly integrates with Teamup Calendar as an Add-On*.  It takes scheduling to the next level by introducing advanced automation for resource allocation, proactive conflict resolution, and optimized asset utilization. Team2Book empowers you to streamline your scheduling process and maximize efficiency.
2. Can Team2Book be accessed on mobile devices?
Absolutely! Team2Book is designed to ensure accessibility across all your devices. Whether on your desktop computer, smartphone, or tablet, you can easily manage your schedule using the Teamup mobile App for iPhone or Android or the desktop web app.
3. How does Team2Book prevent double bookings and conflicts?
Team2Book's sophisticated algorithms tirelessly identify potential conflicts and prevent double bookings. By intelligently assigning available resources to team members based on availability, priority, and preferences, Team2Book ensures smooth operations and optimal resource utilization, reducing scheduling hiccups and conflicts.
4. Can I synchronize my schedule with my personal agenda?
Yes! Your work schedule you can see on the the Teamup app for iPhone or Android can by synchronized with your personal or family calendar.  You can synchronize Teamup with Google Calendar, Apple Calendar, Outlook or other ical compatible agenda.  
Ready to try Team2Book

The Teamup Calendar Add-On *
* Disclaimer:
Teamup Solutions AG (producer of Teamup Calendar) and 3ALogic Inc (producer of Team2Book)  are not affiliated.  These are 2 separate companies.  We do not claim that there is any recommendation by Teamup Solutions AG to use Team2Book.